Positioned near Busto Arsizio, historically one of the most important textile centers in the world, PRIALTEX srl designs and manufactures plants for textile finishing.
The company was founded in 2000 when two technicians, with over thirty-year of experience in textile machinery sector, met and combined their knowledge.
Aware of the value that MADE in ITALY in the world, they felt the need to create new machineries that were the sum of their experiences and new technologies and to position them at the top of the market in terms of quality and performance.
In its headquarters PRIALTEX has a warehouse of over 1500m2 equipped with parallel and automatic lathes, milling machines, drills, welding machines, trance machines, bending machines and a large area dedicated to assembly.
In addition to offering its own range of products, PRIALTEX also collaborates with large Italian and foreign manufacturers for the supply of components, machines and turnkey systems.
The great flexibility that characterizes PRIALTEX allows then to face and promptly solve any specific customer problem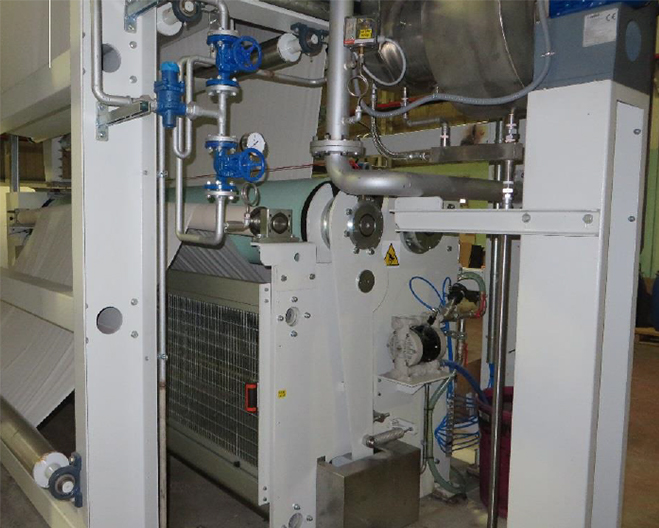 Among the main PRIALTEX products we can mention:
SANFORIZING RANGES

AFTER PRINTING STEAMERS

FAST AGER

CAN DRIERS
AFTER PRINTING DRIERS

TENTERING UNIT

ACCUMULATORS AND J-BOXES
WINDERS AND PLAITERS

CUTTING AND WELDING MACHINES

SPECIAL MACHINES
Here are some of the main customers
BRÜCKNER

AIGLE

SINTEC

BIANCALANI

EFI REGGIANI

KÜSTERS

MORRISON

HAS GROUP

TEAM COAT

BIANCO

FERRARO
CANDIANI DENIM

STAMPERIA DI MARTINENGO

STAMPERIA VALERI

TEX-ATHENEA

ANDROPOL

OLIMPIAS

RATTI

KLOPMAN

GERLACH

COTONIFICIO ALBINI – BREBBIA

FIMOTEX
GASPARE TRONCONI

TICINO MAGLIA

CERANA

COSTA

T.S.G.

STAMPERIA DI CASSINA RIZZARDI

EUROJERSEY

EUROPIZZI

KONICA MINOLTA

SO.L.TER.

TEKNOFANGHI